About Us
Our Story
BAAS Entertainment showcases the best in independent soul, R&B, and jazz music. Back in 2009, when I still lived in New York City, I noticed a need for artists who weren't signed to a major record label to be heard and uplifted.
Quickly, I became a force in promoting independent artists around the New York City area. Our events were upscale and well organized. Many impeccable artists have graced our stages such as Alyson Williams (the first vocalist signed to the legendary Def Jam Records), Angela Johnson, Gordon Chambers (one of the most prolific writers and performers in R&B - this Grammy Award-winning artist has written and recorded with such icons as Whitney Houston, Aretha Franklin, Patti LaBelle, Chaka Khan, Gladys Knight and so many more), Kimberly Nichole (who went on to be one of the top finalists on NBC's "The Voice" Season 8), Dionne Farris (Grammy Award-nominated artist behind such hits as "I Know," "Hopeless," and "Tennessee" with Arrested Development), and the list goes on. The artists and our customers always came first. Everyone is treated as family.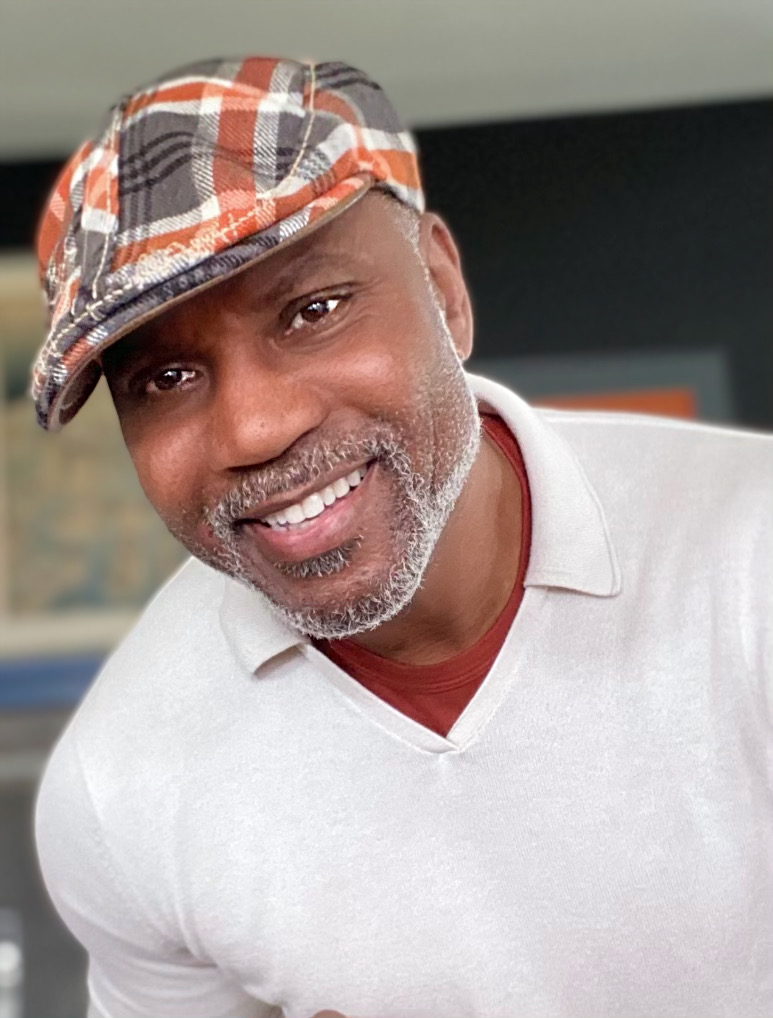 Troy Saunders
Troy has always been a lover of music. Music was a constant staple in his childhood home in Brooklyn, NY. His father is an accomplished singer & pianist, so it was only natural for Troy to become enamored by music's unbreakable spell. Troy knew that he had a decent singing voice, but was too insecure to use it; so he took up playing the trumpet in middle school. Troy attended the world-famous Erasmus Hall High School in Brooklyn. Many of the greats in music have walked those halls, such as Barbra Streisand, Neil Diamond, Kedar Massenberg, Clive Davis, Will Downing, James "D Train" Williams, Stacy Francis, Hubert Eaves IV, and the list goes on. By the time Troy graduated, he was finally using his voice as a member of the school's Choral Club.
After spending some time in the United States Marine Corps; Troy was back in New York City and became immersed in its vibrant music scene. His love and knowledge for the music of Chaka Khan led him to be asked to take over a newly-developed Chaka Khan website. Troy and Andres Ringman renamed the site to "Chaka's House" and the response was overwhelming. Here is where Troy began to become personally acquainted with some of the artists he admired, such as Maysa, Tonni "Funkin' For Jamaica" Smith, and Chaka Khan herself.
Now, feeling more confident in his vocal abilities, Troy began singing and acting around NYC in small venues and stages. Eventually, in 2009, realizing the need for a place where independent music artists could showcase their talents, in an upscale and homey venue, the seeds of BAAS Entertainment were planted. First known as Bangin' Ass Artists, fellow artists loved the risky name, but corporate America didn't. So the name was changed to the BAAS Group, using the initials. Under that title Troy and Darryl M. Hill put on incredible showcases that highlighted artists like Alyson Williams, Dionne Farris, Trina Broussard, Kimberly Nichole, Rahbi, Ra-Re Valverde, Angela Johnson, Monet, Chinah Blac, Darien Dean, Brown Baby Girl, Gordon Chambers, Abby Dobson and more! Before you know it they were sponsoring Grammy parties in Los Angeles as well as their showcases in NYC.
Sadly, Darryl passed in 2011. Recently, Troy decided to restructure and rebrand the BAAS Group to BAAS Entertainment. With the onset of the COVID-19 pandemic, putting on in-person showcases were unfathomable. So Troy decided to showcase artists via podcasts. First came the SIX DEGREES OF... Podcast where he, along with his co-hosts Wanda T and Arif St. Michael, showcase artists they felt made an indelible mark in music. Shortly after, the BAAS Entertainment Podcast emerged highlighting the best in indie soul, R&B, jazz, house and gospel. Troy is proud of his accomplishments and is planning to expand the BAAS Entertainment brand.